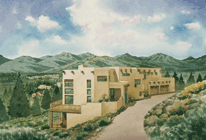 Custom Homes
For more information
please contact us at 1-800-488-2849
or email us at
info@edenarchitects.com
RESIDENTIAL PROJECTS
Eden Architects continues to play a part in the development of high- performance/high quality and unique residential homes.
.
Although standard single family designs are a mainstay of our firm, we take pride in designing and building homes that add character and impact to a development.
Take a moment and browse through our project photos and call us with your thoughts....
"Dreams Made Real"


Phone: 480.827.9932 800.488.2849 Fax: 480.827.0685
Licensed in Arizona, Colorado, Florida, Iowa, Illinois, Mississippi, New Mexico and Minnesota
Copyright © 2005 Eden Architects, LLC. All rights reserved